When Accuracy Matters, You Can Count On Our Surveying Services To Get It Right

We take a lot of pride in being able to deliver the best surveying service possible to every single one of our clients. Our team of industry-leading professionals approach every project we do with a concise and clear direction, as well as a goal to deliver our engineering services on budget and on time.
Our surveying service combines the latest in surveying engineering technology, with our primary role being to determine the position of natural and man-made objects on the lands surface. We record this data for future planning purposes and to set or reset boundaries relevant to our client's project.
Using tools like a GPS (Global Positioning System), levels, aerial photography or satellite imagery we are able to design, develop and operate systems for collecting and analyzing information about both the land and man-made structures.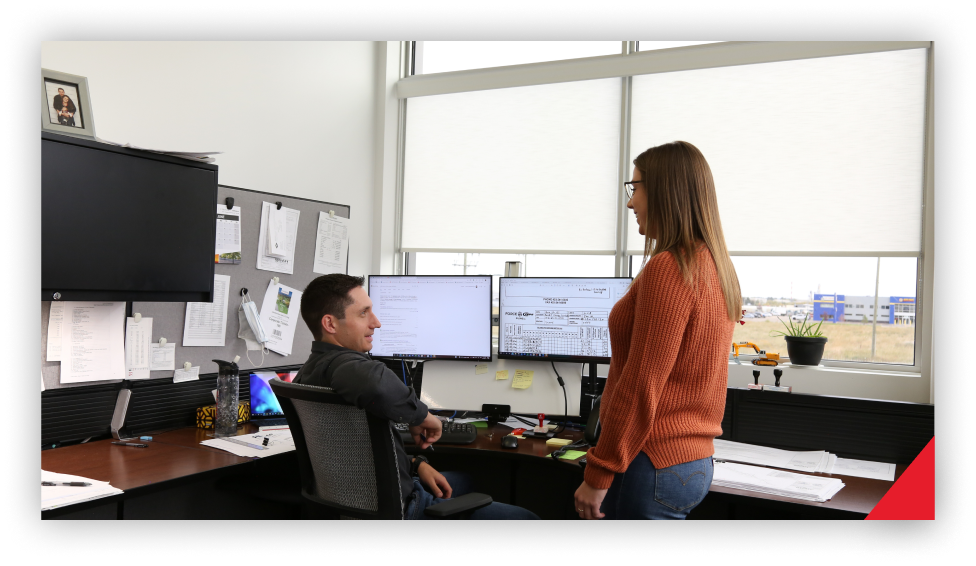 With over 40 years of expertise, experience, and knowledge in the field, we can easily integrate our clients into our work while successfully abiding by a budget and schedule. To alleviate any fears that our customers may have, we make ourselves available throughout the entire process, from start to finish.
With all of this and more in mind, this is why we are the number one engineering company in the Lloydminster area.